I know Rik has been eagerly awaiting the newest version of this spreadsheet, so here it is finally!
>>

Download here!

<<
What does it do?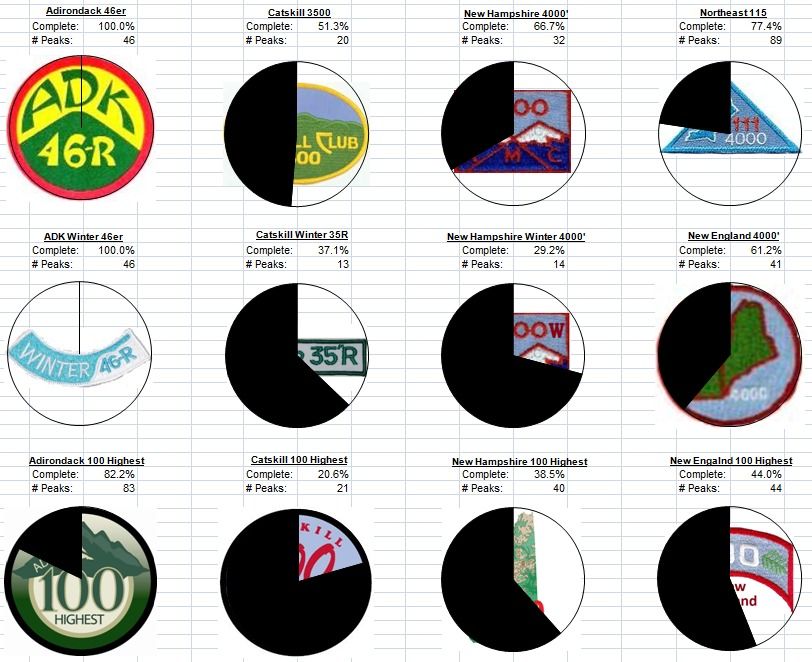 It's an excel spreadsheet I made that can be used to record your hikes and track your progress on multiple peakbagging lists. I made it mostly for fun but have found it to be fairly useful when I'm working on a peak list. I figure there's some peakbagging types around here that might enjoy it also.
It's simple to use and since the information is stored as an Excel spreadsheet it is easy to manipulate it to get whatver statistics you might want.
To get started, open the spreadsheet and make sure that macros are enabled. Then click on one of the images to add a hike to the log:
Clicking on an image will bring up a new window - here you can enter information about the hike and select the peaks that you climbed.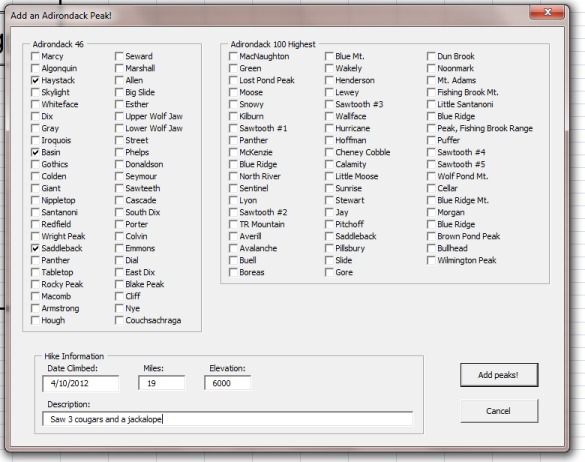 After hitting the Add Peaks button, the hike is first recorded on the hike log tab: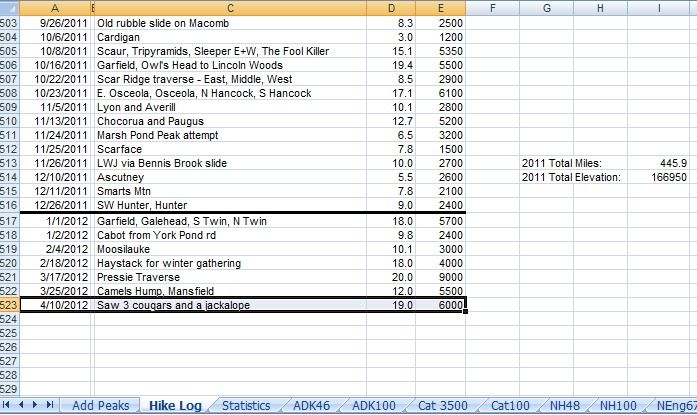 The data from the newest entry is added to the bottom of the list. This just provides a general description of the hike or anything else you want to remember. Since this is Excel this information can then be manipulated however you want - for example you can see that I added a cell for the total mileage and elevation in 2011.
Now for the good part - for whatever peaks you selected earlier, the peak is marked as completed for all peak lists that the peak is on. So if you selected Mt Washington it is marked as completed on the NH48, New England 67, and NE115 lists. It also looks at what date you entered and records the season and month when you climbed the peak. Lastly it adds the actual ascent date to the spreadsheet.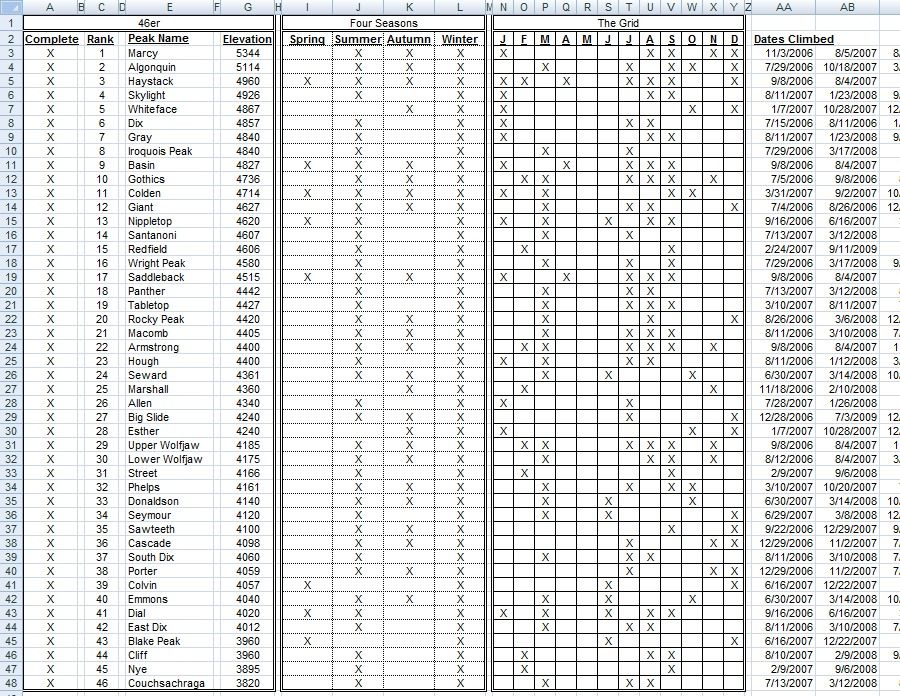 This provides a nice visual layout of your hiking. Again, you can create custom fields for whatever statistic you want. In the picture below I added cells for Gridiot progress, total number of ascents, and progress on multiple rounds.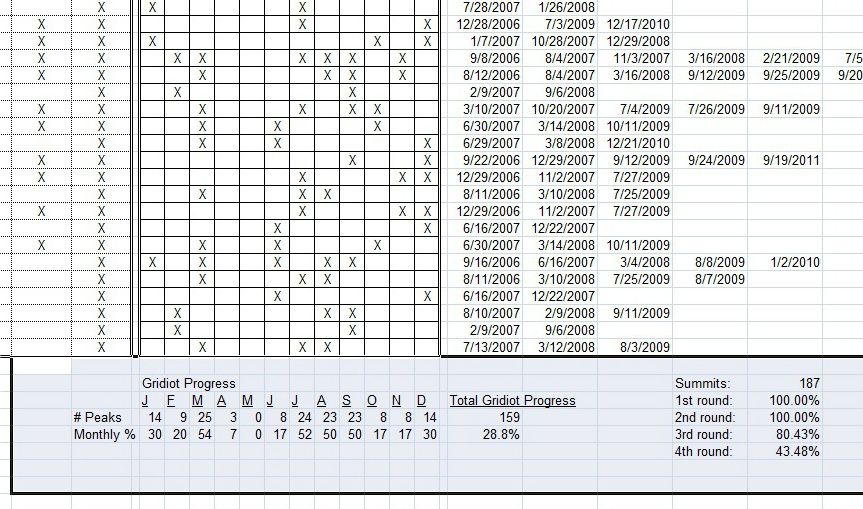 Lastly you can flip over to the statistics tab and enjoy all the delicious pies that you see in the first picture!
Some notes:
- Requires macros to run - these may not work on the Mac version of Excel (can anyone confirm?)
- Covers most of the major peakbagging lists in the Northeast
- When checking for what season the hike was in, this spreadsheet uses a fixed date which may not correspond to the rules for a particular list. So if you hiked Mt Washington on March 21st, it may be recorded as a "Winter" climb - however, AMC rules might state that the official "Winter" season ended on the 20th. If this happens, just manually edit the NH48 sheet to reflect the correct season.